Welcome once again to This Week in NHL Stupid where as always, we track the ugly, the silly, and the just plain stupid in the world of hockey. This week, we also track the angry. There was an extreme amount of anger in the league this week, and I'm not sure why.
Take Exhibit A: Brad Marchand against Detroit:
Wow. That hit brought back memories of the Paul Newman classic flick: Slap Shot. Old time hockey. Guys getting flipped to send a message. Wonderful!
Except this isn't Slap Shot. Players don't get concussions in movies. Niklas Kronwall could have had one there. That leg whip was dangerous and stupid. But not any more stupid than Marchand only getting fined and not suspended for a game.
How about Gabriel Landeskog, who in his attempt to stop an empty net goal did so in an aggressive manner:
Dude!
Even the referees were angry this week. Check out Frederick L'Ecuyer from Thursday getting angry at a player just before he called a penalty … and be forewarned that L'Ecuyer uses some salty language:
Ref with the live mic yelling "f–ck you! f–ck you!"

Ah yes, this is the stuff I live for. pic.twitter.com/ExMC4XLx0F

— AOL KEYWORD: Mike (@mikeFAIL) January 27, 2017
A reminder, Frederick: never curse into a hot mic. And even when your mic isn't hot, there are other microphones. So always assume the presence of a hot mic.
I mean, why is everyone so angry? I wonder how these people would react if they had something to really be angry about … like having a 3-on-0 and missing the net like the Dallas Stars did this week:
Now that's a reason to be angry. Right, Jamie?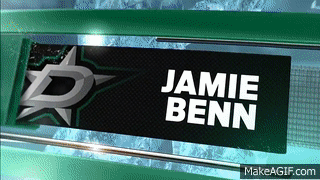 I feel ya.