The relationship between Russia and North America has been strained to say the least over the course of the past fifty years. From nuclear standoff to endless political posturing, the areas that are brought together by the telescopic eyesight of Sarah Palin have rarely seen eye to eye. This is in the case in hockey as well.
The Summit Series will forever live in folklore or Canadian hockey, as the feisty team of NHL'ers defeated the great Russian bear with the help of a targeted broken ankle or two. The eventual arrival of Russians into the NHL ruffled a few feathers along the way as well, and the recent creation of the KHL has done little to ease the tensions between Moscow and Toronto. The creation of the Kontinental league was supposed to act as a serious contender to Bettman's squads, but it has caused little more than a ripple since an early wave of defectors.
Radulov, Jiri Hudler, Filatov, Jaromir Jagr, Yashin, Grebeshkov. A few of the names that made the jump from the NHL to the KHL. Those who still have the skills have made the return to the most profitable league in the world, as life on the road in the former Soviet Union is not quite as attractive as it was supposed to be. Tax-free money is nice and all, but an envelope of money every few weeks is only comforting as long as they keep showing up.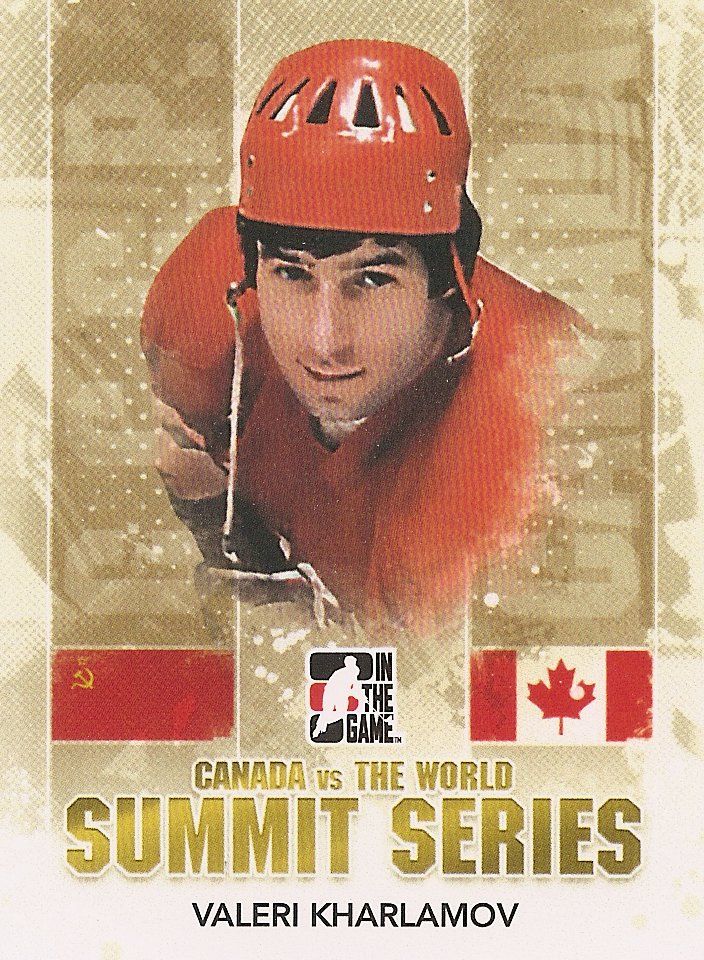 The propensity for Russian players to up and leave their NHL teams, or at least the fear of it taking place, has created a stigma surrounding prospects from the region. There is a fear that any Russian that you will draft will simply run back to Ufa or whatever other club will pay him. Even if these players make their way to Canada to play amongst the highest level of major junior talent, the stigma remains.
Nail Yakupov and Mikhail Grigorenko are considered the two highest rated prospects in this coming years draft. Both are Russian nationals that came to play amongst our rough and tumble Canadian boys. Had they stayed with their junior clubs in Russia, it would have been much easier for us to criticize their style of play through grainy YouTube videos. But they have come here and dominated the OHL and QMJHL. But the stigma remains.
Talking about sports can offer a revealing insight into the way people think. Based on their favourite sport, team and player, you can quickly find out a lot of the way that people look at the world. This may be a bit much when talking about junior hockey players, but the amount of times that I have heard that an Ontario based team that will remain nameless should shy away from taking a player born outside of the true north strong and free is quite alarming.
The recent verbal explosion of Don Cherry where he alluded to the necessity of having regionally born players on on the Buds irked many people. But it would be ignorant to say that Grapes does not represent at least a portion of the public. Canadian players on Canadian teams. This is quite simply what many fans north of the 49th parallel would like to see. They want the star of their local junior team to move on to play for their favourite pro team, rather than have some kid from the other wide of the world come and in and take his job. Nationalism for some, regionalism for others and a general sense of confusion.
You want your favourite team to be successful. But as we have seen in Montreal this year, the management of these franchises has moved away to simply the on-ice product. Each player is a representative of the organization, and therefore is thought to have to act in a certain way. The actual number of players that have left the NHL for the KHL is small, and considering Alex Radulov is the biggest name player to make the jump, with the likes of Ovechkin, Kovalchuk, Malkin and Datsyuk remaining stateside, the amount of high level players leaving "our" league for "theirs" is quite small.
So is it really a fear of a player leaving? Or is this simply a representation of the deep-seeded beliefs that you have? Quite the jump, but it could be revealing upon self-examination. The desire to have big, tough Canadian players on a team rather than athletic, skilled and intelligent players from Europe and Russia is in a sense a reflection of the style of hockey that you like seeing, but maybe it is something else. The most skilled players should be drafted the highest. But instead, front-offices are forced to take into account where a player was born before evaluating their game tape.
No matter what Brian Burke says, he has surely heard the calls for more Ontario-born players this year. He will be able to defend any move that he makes, but it would not surprise anyone if he drafted a college bound American player or a blueliner with a second pairing ceiling from Saskatchewan. This is not a knock against any team or any person, but rather a look at the pressure that the public perception can cause on a team.
Not to say that Louis Leblanc wasn't the best players available on the board when the Habs picked him in 2009, but it can be argued that the fact that he hails from the Canadiens backyard played into their decision to draft him 19th overall. Nationalism. Regionalism.
It is human nature to be comfortable around people that are similar to you. Change it difficult and outsiders are viewed as such. If you have an engrained idea of the type of hockey player that you like, then this just might be having an impact on more than just your observation of guys skating around on the ice. The NBA used to have a territorial pick rule, whereby players such as Wilt Chamberlain were assigned to professional teams based on where they grew up. It sounds crazy today with the amount of player movement that we see if pro sports, but there was a time when players truly did represent their cities.
What is the message in all of this? Well think about your favourite athlete and ask yourself why you like then. Be honest with yourself and examine other players that you are fond of. I am a fan of talent, in whatever shape of size that is comes in. Some size is nice, but not at the expense of ability to play hockey. I would rather a diminutive skilled player than a hulking bare knuckle boxer.
If you can play, you can play. Make it not about a players name or their birthplace. Make it about what they do on the ice. Leave the rest to those who simply do not understand.